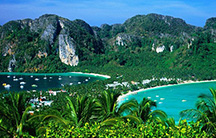 Koh Phi Phi or Phi Phi Islands are located in the middle of the Andaman sea, 42 km away from Amphoe Mueang.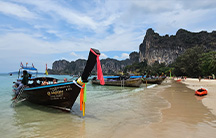 Accessible only by boat, this peninsula with limestone cliffs is popular for rock climbing & diving.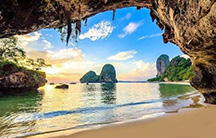 Scenic cove featuring a sandy stretch dotted with sea caves & towering limestone formations above.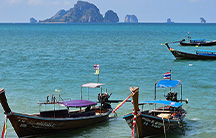 Small, bustling beach with scenic views, along with many nearby shops, cafes, boats & hotels. Main longtail boat service.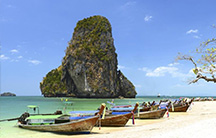 Spectacular limestone formations are visible from the white sands of the beach and a nearby coral reef provides excellent snorkeling.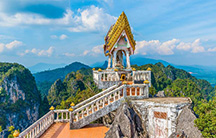 The Tiger Cave Temple in southern Thailand serves as a religious site for the monks who live and worship there, and features a maze of natural caves in an overgrown jungle valley.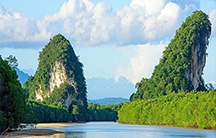 Krabi, the capital of southern Thailand's Krabi Province, is a resort town near the Andaman coast. It lies in an area of limestone karsts and mangrove forest.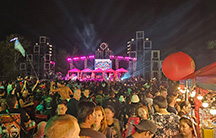 Ao Nang night market is a nice, clean market where we found a lot of good meals, drinks and attractions.